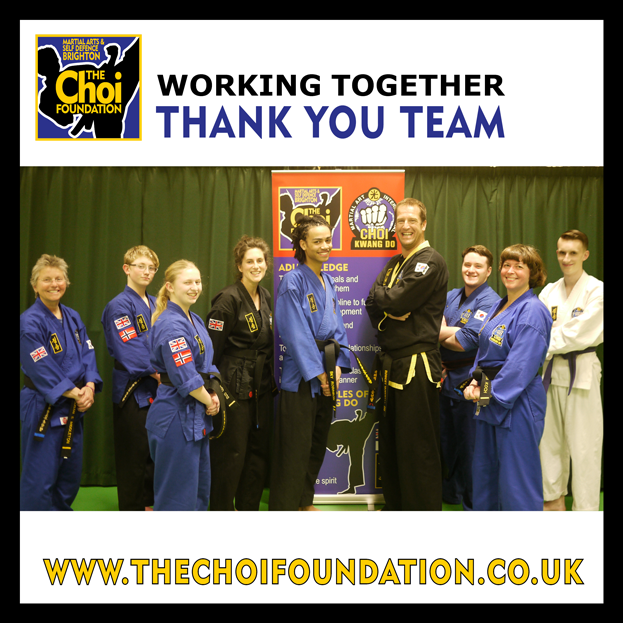 All ages working together to keep fit in Brighton
Come and join our Martial Art team, for fun and fitness together. Students help each other reach their goal of the next belt colour. Learning new belt techniques and patterns. Feeling proud you attended and worked hard in class. Teaching and communicating is encouraged at all levels.
The Choi Foundation Martial Arts classes are at Dorothy Stringer on Monday and Thursday evenings. See our Classes page for times, prices and a map. Contact Robert here to book your FREE trial class today!
We look forward to meeting you.