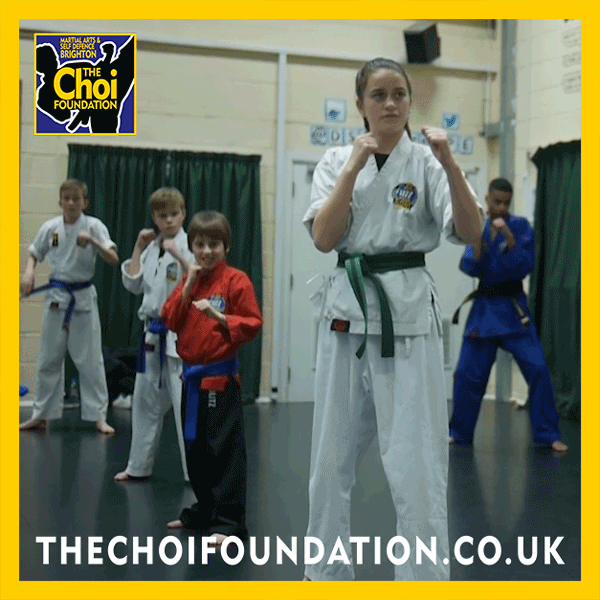 Brighton Self-defence Classes
Learning self-defense to look after yourself is one of the most important things you should do for yourself and your family, it is an important life skill that will empower you with the techniques, knowledge, and confidence to defend yourself. Regardless of where you are, there is always a chance you may encounter some unpleasant individuals and situations. Training in martial arts will help you effectively deal with these situations if you are unable to avoid them in the first instance.
For children, this could be standing up to bullies whereas for adults it could be dealing with a gang as you walk home from work. You would look to avoid or de-escalate these situations in the first instance but in some cases, you may need to demonstrate you can handle the problem if it gets physical.
There is a common saying, it's better to have self-defense skills and not need them than needing self-defense skills and not having them.
In our Brighton Choi Kwang Do self-defense and our Women's Self-Defense: you will learn techniques varying from kicking and punching, to escape tactics from specific chokes and holds. Our self-defense program will not only prepare you for the worst, but you will gain the confidence and self-esteem to properly use the moves. And the best part? You get in shape while you do it! Self-defense is a full-body, high-intensity workout that is guaranteed to tone muscles and melt away body fat in a fun and safe environment.
Our classes generate positive energy in a supportive, friendly atmosphere. Students are shown respect for their efforts. They are encouraged to reach their goals with praise and positive reinforcement It's a brilliant environment for families, parents train with parents while your children train together.
The Choi Foundation self-defense classes allow adults and children the opportunities to encourage others, to be patient, and to develop self-confidence and self-belief. This has an amazing effect and is essential for a happy life. Let yours grow step by step. We guarantee a safe and friendly environment where everyone is welcome; no matter the age or fitness level, all are encouraged to enroll.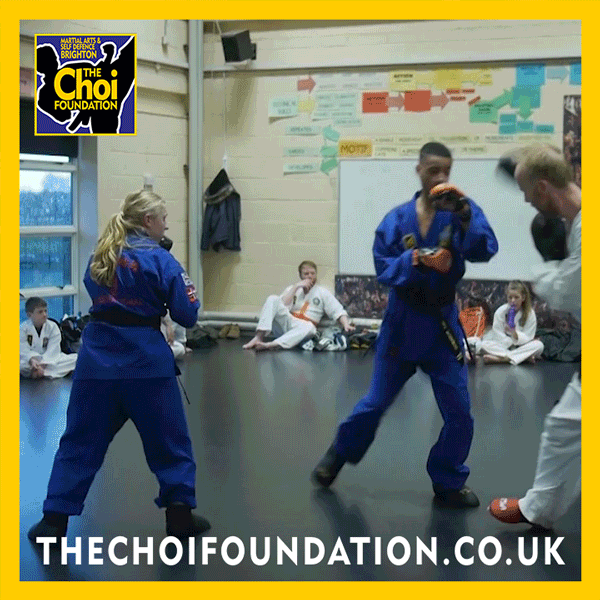 The Choi Foundation makes for the perfect self-defense activity for the whole family.                                           Training with like-minded people motivates and encourages each other to reach greater heights.                                              Anyone and everyone can participate!
So, give yourself the gift of self-defense today.
Below are some of the added benefits of Brighton self-defense classes.
Increased awareness of day-to-day situations
Increased Strength & Fitness
Decreased stress levels
A sense of community and new friendships
A Fun, Safe Activity
Learn Self-Defense & Bully Prevention
Become a Family of Leaders
Improved Confidence & Self-Esteem
Improved Coordination & Motor Skills
And so much more!
Contact us now for your free trial lesson today!
Joining our Martial Arts class can start at any time throughout the year, everyone learns at their own pace.