Welcome to Brighton Martial Arts, we are Choi Kwang Do Martial Art International which is a worldwide organization.

Our classes are friendly, supportive, and non-competitive, you'll enjoy a healthy, productive, and effective Martial Arts program that will tone, condition, and strengthen your body from head to toe. As you learn to protect yourself, you'll be enhancing your health and well-being and enriching your mind with The Choi Foundation Martial Arts.
At The Choi Foundation, we offer so much more than self-defence skills and training. We combine fun with a challenging Martial Arts program, that uses modern-day advances in science. It uses sequential movement to transfer natural energy from one body segment and allows muscle groups to work intricately together to produce the most effective and powerful movements, you will be using movement patterns and speed drills that utilize both sides of the body equally so that balanced development is achieved. This happens automatically while practising enjoyable techniques that progressively strengthen your tendons and ligaments, simultaneously avoiding any chance of injury.
Like any form of exercise, martial arts will help you improve your fitness levels, lose weight, tone up and gain strength, both physically and mentally. You will notice by embracing the many changes martial arts can bring you will be getting into shape both inside and out.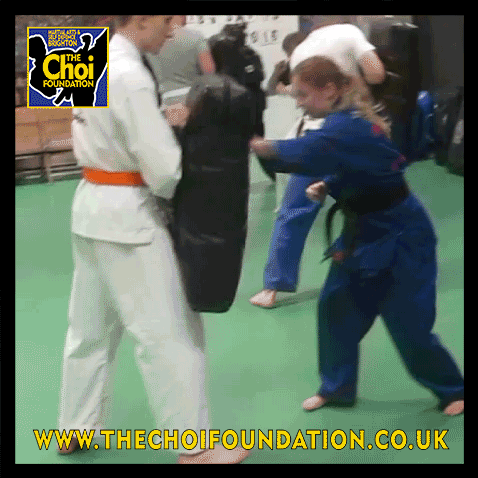 Martial Arts is very much a reward-based system. It allows students to work hard, train hard, and on achieving a set target, be rewarded for those efforts. Many styles use Testing as a form of review with progression based on belts or sashes. The important factor here is that the recognition of achieving a goal is visibly demonstrated and helps build confidence and self-esteem.
Regular training at a Martial Arts school or club requires constant interaction and contact with your instructors & fellow students. The more people you meet and train with, the more friends you will make, pushing you to go beyond your limits to become a better you.
You will also develop your social skills, making new friends from different walks of life. The friends you make may become lifelong friends. Friends who you may not have met through your current social network but new friends who have a common goal of self-improvement and training in martial arts.
Our practical Martial Arts training is based on Choi Kwang Do, a 21st-century approach to martial arts training that harnesses the principles of modern science to produce fast, powerful and fluent techniques which enable our students to grow physically, mentally, and spiritually.
At The Choi Foundation, we do not just punch and kick!
If you have never tried a martial arts, or maybe you have practised years ago and want to start again, we are confident that we will suit your needs. It's a great alternative to more traditional martial arts such as Karate and Taekwondo and provides the great workout associated with Kickboxing.

Our school welcomes all students
Regardless of age, gender, size, or physical ability, we understand that each student is unique and we ensure that levels of intensity, frequency, and duration are met with the individual student's needs. We strive to make the learning environment fun, safe and friendly and allow individuals to learn at their own pace.
Our dedicated team of instructors will give you the essential tools to achieve your goals in outstanding health, fitness, and self-protection and the confidence you need to help lead a healthy lifestyle.
Joining our Martial Arts class can start at any time throughout the year, everyone learns at their own pace.
Contact us now for your free trial lesson today.
or phone Robert at 07738 608447

"Choi is good exercise and it's more engaging than going to a gym, but more importantly I'm learning vital self defence skills...
"A great way to de-stress and a great way of getting some exercise and regaining some energy…
"I like Choi because it keeps you fit and also teaches you to protect yourself in a real life situation…
"I like Choi because its fun and good exercise…