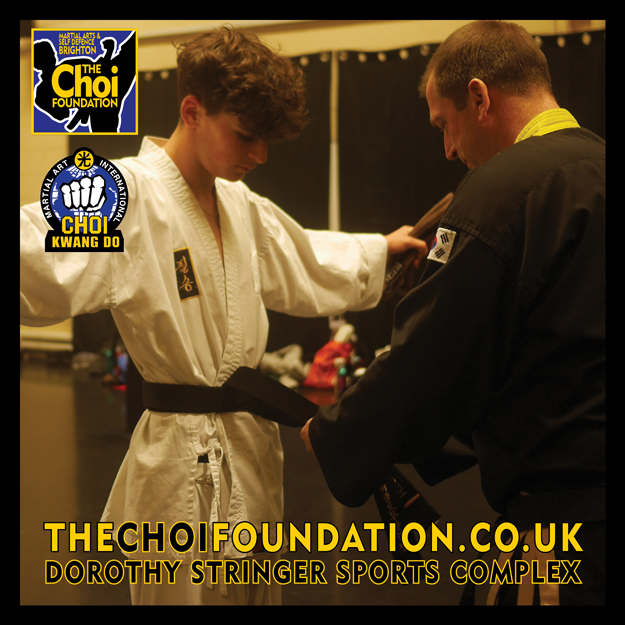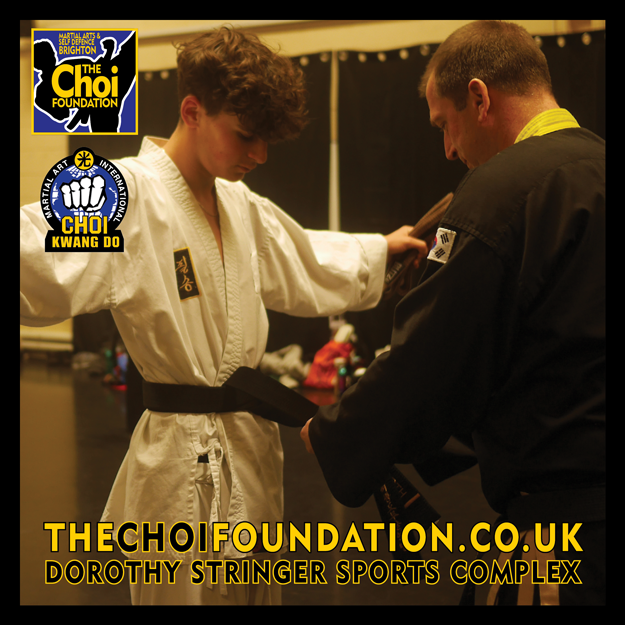 Teenage boys always proud of their Martial Arts Black Belt achievement
George started as a child at The Choi Foundation and has worked his way into adulthood to become a Black belt. This had given him confidence and also shows commitment. This will look good on his CV for future employment. Congratulations to all our Black Belt students.
or phone Robert 07738608447
Text Robert on 07738608447 and book your FREE trial class for next Monday or Thursday evening. We look forward to meeting you.

"Choi is good exercise and it's more engaging than going to a gym, but more importantly I'm learning vital self defence skills...
"A great way to de-stress and a great way of getting some exercise and regaining some energy…
"I like Choi because it keeps you fit and also teaches you to protect yourself in a real life situation…
"I like Choi because its fun and good exercise…