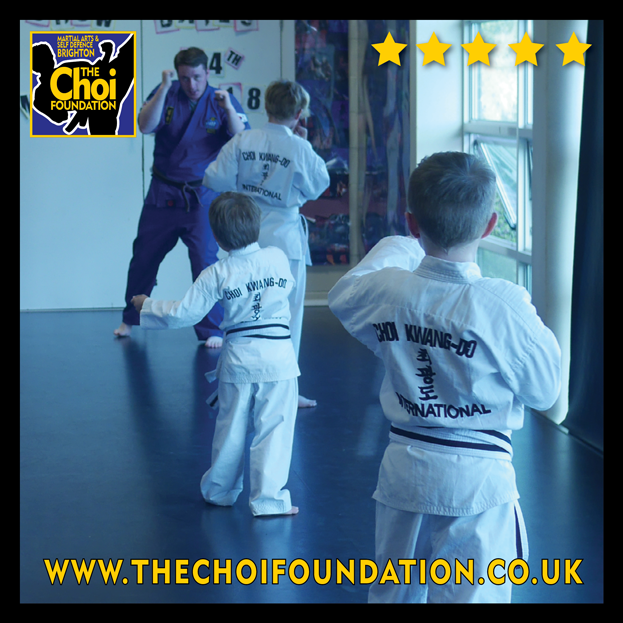 Fitness evening classes for adults and kids together
Choi Kwang Do Brighton Kids self-defence classes gives children a positive outlook to fitness. To socialise with new friends in a safe setting (remember Choi is non-contact and non-competitive). An added bonus it also gets them away from the screen.
Some of us may not like the idea of our kids learning Martial Arts, there is so much more to the discipline than just dishing out kicks and punches in the playground! 
Our Family Classes offer adults and children a chance to train and spend quality time together in a healthy environment, whilst still providing a great work out. There is a common saying,
"It's better to have self-defence skills and not need them over needing self defence skills and not have them."

Martial Arts Chief Head Instructor Robert Tanswell
Try a FREE trial class with no obligation to join, contact Robert for your free hour long class. We look forward to meeting you.
or phone Robert at 07738 608447

"Choi is good exercise and it's more engaging than going to a gym, but more importantly I'm learning vital self defence skills...
"A great way to de-stress and a great way of getting some exercise and regaining some energy…
"I like Choi because it keeps you fit and also teaches you to protect yourself in a real life situation…
"I like Choi because its fun and good exercise…
At Dorothy Stringer Sports Complex Loder Road, Preston, Brighton
Or Text 07738608447 to book your FREE trial class for next Monday. We look forward to meeting you.!