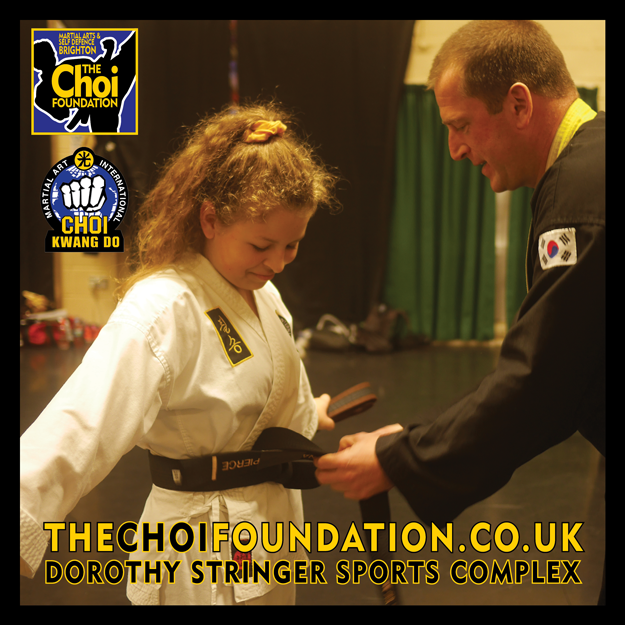 Teens grade for Black Belt before they knuckle down for GCSEs
We are all very proud of out latest Black Belt student.
"Our training is based on individual needs, capabilities, skill levels and age. Our students range in years from 3 to 90, and some of our instructors are over 70. Since our primary goals are to prevent or reduce illness and disease and to promote optimum health and longevity by minimizing degeneration of body and mind, we also welcome those with limitations. Everyone is welcome at Choi Kwang Do." says Choi Kwang Do website
or phone Robert at 07738 608447
Or Text 07738608447 to book your FREE trial class for next Monday. We look forward to meeting you.!

"Choi is good exercise and it's more engaging than going to a gym, but more importantly I'm learning vital self defence skills...
"A great way to de-stress and a great way of getting some exercise and regaining some energy…
"I like Choi because it keeps you fit and also teaches you to protect yourself in a real life situation…
"I like Choi because its fun and good exercise…