Pil Seung Ma'am / Sir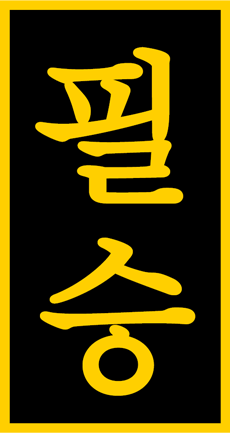 Autumn grading to be TBC.
Black Belt March or September grading TBC.
Updated 10 May 2019
Remember a full uniform is required to be worn and don't forget the Choi Kwang Do etiquette. Please arrive 15 minutes early.
All grading money (£25 pp) is required a minimum of two weeks before, this is so we can add you to the grading roster and belts can be ordered. Any questions please contact email Robert here.
---
Equipment prices ordered from Robert
The Choi Foundation t-shirt £17.50
White uniform with embroidery £40
Storm / Ai / black uniform with embroidery £45
Gloves £30, boots £30, shin's £10
Country flag patches £4.50
---
Choi Kwang Do Student Login

Login here for all your syllabus and techniques in detail.
If you require your student pin and password please contact Robert.
---
Congratulations to all students