Pil Seung Ma'am / Sir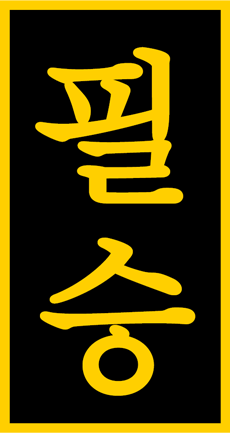 Choi Kwang Do have a new website for you to sign up to. The free option shows you videos of the blocks. https://ckduniversity.podia.com/
Pil Seung!
Spring grading March 2020, TBA
Updated JAN 2020
Remember a full uniform is required to be worn and don't forget the Choi Kwang Do etiquette. Please arrive 15 minutes early.
All grading money (£25 pp) is required a minimum of two weeks before, this is so we can add you to the grading roster and belts can be ordered. Any questions please contact email Robert here.
---
Equipment prices ordered from Robert
The Choi Foundation t-shirt is £17.50
White uniform with embroidery £45
Storm / Ai / black uniform with embroidery £45
Gloves £30, boots  £30, shin's £10
Country flag patches £4.50
---
Choi Kwang Do Student Login

Login here for all your syllabus and techniques in detail.
If you require your student pin and password please contact Robert.
or phone Robert at 07738 608447
---
Congratulations to all students