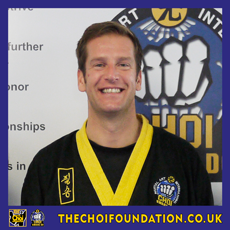 Robert Tanswell, Chief Head Instructor
International Instructor & Examiner
Sa Dan 4th Degree Black Belt Student
Rob has been studying martial arts since he was a child when the movies of Jackie Chan captured his imagination and never let it go. Born and bred in Brighton, he first began as a teenager, learning Tai Chi, Wing Chun. then moving into Kickboxing,  Judo, Krav Maga and Brazilian Jiu Jitzu.
Rob discovered Choi Kwang Do in 2007 after reading about the work of Grand Master Choi. He hasn't looked back since. Drawing on his long experience of other martial arts, Rob gained his first Dan black belt and instructor's uniform in 2009.
It's the holistic nature of Eastern Martial Arts in particular that has held his fascination for so long. The way that training is about so much more than sport or physical fitness, founded, as it is, on ancient philosophies that train the mind as much as the body.
In Choi, Rob has found a practise that reinforces ancient tradition with 21st century science. Every technique has been based on up-to-date research to prevent muscle and joint injury, making it suitable for all ages and abilities.
Rob thoroughly enjoys teaching a mixed class. He finds it incredibly rewarding to help students, no matter what their age, gender or ability, move from self-consciousness white belts to roaring black belts, each week gaining more in terms of fitness, technique and self-confidence.
But, once again, it is the philosophy behind Choi that has inspired Rob. Choi is unusual among martial arts in that it is non-competitive. It is not about being the better than anyone else. It is about being the best you can be. It isn't ego-driven. It is based on self-empowerment and respect for others.
---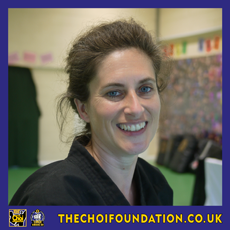 Sarahjane Jackson, Assistant Instructor
IL Dan 1st Degree Black Belt Student
"I have been a student since 2008 and achieved my Black Belt in 2014. It took me about a year to get into the habit of attending classes but now it's a part of my life. Choi gives me the feeling of achievement as well as the exercise. Classes are about leaning and improving your techniques. I also really enjoy the comradery with the other students, of all ages. Helping each other to learn and grow, adults and kids! I can only describe Choi as a bit like dancing, it's a set of moves (patterns) you learn with every belt and combining them together to create your own set of drills (punching and kicking). I recommend Martial Arts to everyone who need to de-stress from life for an hour an evening. Robert has been a real inspiration to get me where I am today as a Black Belt and Assistant Instructor."
---

Carol Bullock, Assistant Instructor
IL Dan 1st Degree Black Belt Student
"I still can't believe that I am a Black Belt! I also don't believe that anyone other than Rob would have had the patience, persistence, endurance, innate teaching skills and good humour to have got me here. As someone who used to loath doing any sort of sport, I'm amazed (and so are my friends and family) at how much I look forward to classes twice week. For me, Choi is a great fun way to boost confidence, boost energy levels and to do sport without realising it."
---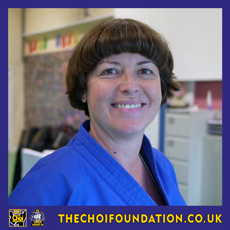 Renata Koch, Assistant Instructor
IL Dan 1st Degree Black Belt Student
"I enjoy Choi because it is a great exercise for all ages and it is also a good place to make new friends."
---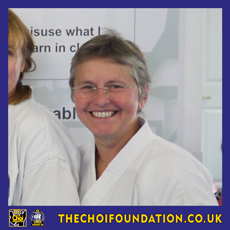 Sue Middleton, Assistant Instructor
IL Dan 1st Degree Black Belt Student
"As a child I loved playing sport, especially hockey, cricket and fencing. Perhaps naturally I became a P.E. teacher but after several injuries I had to stop sport. Sitting at home one summer holiday a leaflet came through the door telling be about Choi Kwang Do classes taking place at a local school. I thought it sounded interesting and perhaps a way to improve my fitness, so I joined the group. That was in 2009 and seven years on I am a Black Belt and  Assistant Instructor. I had no previous experience but with the expert guidance of Robert Tanswell, our Chief, and the encouragement of my fellow students I have made progress, made new friends and certainly improved my fitness levels. As well as physical fitness, the different patterns and speed drills we have to learn has also helped my mental fitness. De stressing, improved fitness, developing new skills and supportive friends has certainly made a difference to my life and one I would recommend to others."
---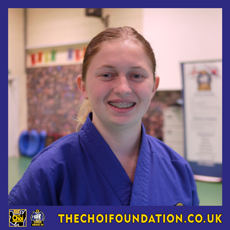 Maud Ous, Assistant Instructor
EE Dan 2nd Degree Black Belt Student
"I like Choi Kwang Do as it helps to develop my fitness and a perfect way to release my energy after a hard long day."
---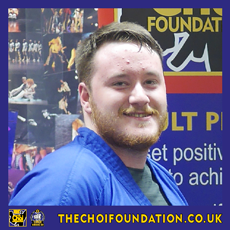 Lucien Ruffell, Assistant Instructor
Black Belt 1st Degree Dan Student
"I like Choi Kwang Do because it gives me the self-confidence I needed as a child and into adolescence. I have been doing martial arts for 13 years with no signs of stopping!"
---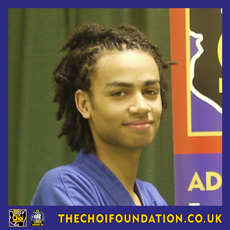 Sky Robinson, Assistant Instructor
EE Dan 2nd Degree Black Belt Student
"I like Choi because its fun and good exercise"
---